Free Civil War Games
Are you looking for free Civil War games online? I was, too, and I had trouble finding them. That's why I''ve created this page.
I will share the Civil War computer games that I find and other games that could relate to the timeperiod.
Do you know of any great games that should be added to the list?
Please let me know, and I'll be happy to add them for everyone to play!
Civil War RPG
In this game, you search for clues and decipher letters left in battlefields as you follow a soldier's storyline. There are three storylines to choose from.
The game covers various locations from the Civil War from the beginning at Fort Sumter in 1861 to the surrender at Appomattox in 1865.
It's full of Civil War facts and available for Windows or Mac. Download and play free for 1 hour.
Historical Games
The games below are not about the Civil War, but they could have been played by soldiers at Gettysburg and other battles.
Soldiers spent a lot of time sitting around waiting for the fighting to start. To ease their nerves, they often played cards and dominoes.
You can see some actual artifacts of games they played in the Gettysburg Visitor Center.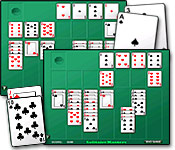 Try this version of solitaire known as Agnes II you can play free online. This is a Flash game.
Note that the card deck is simpler without fancy artwork for the royal cards. A homemade deck of cards might have been this way.
Agnes is an old name. Perhaps a Civil War soldier thought of his sweetheart back home as he was playing cards.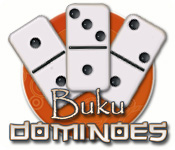 Domino sets during the Civil War were usually hand carved from bone or wood.
In this online game, you can determine how many players you want and what score will end the game. You score by being the first one to have played all of your domino tiles.
Tip: Once the board becomes full, click and drag to view other placement spots. This is a Flash game you can play for free online.
If you find something fun, please contact me about free civil war games and I might add it!
You can also check out my slideshow of Civil War computer games, video games, and boardgames at the bottom of the main Gettysburg game page.
Facebook Comments
Have your say about what you just read! Leave me a comment in the box below.