My Personal Journey to Make Money from Home through Love for Gettysburg
Strange but true, it is possible to make money from home via online business ideas.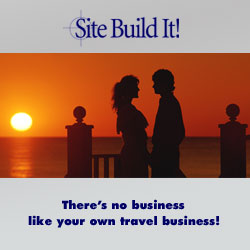 I saw a home based business opportunity in my passion for history and love of Gettysburg.
My Personal History
I live Just South of Gettysburg
near Westminster, Maryland. When I was growing up, I passed through Gettysburg frequently to visit family members who live there. I used to think that the statues and the old tower (now demolished) were scary and otherworldly.
I had no interest in blood and battles, but I did develop a strong interest in American history and genealogy.
I did not realize what an amazing place I live in until I saw the reaction of some distant cousins who traveled in from the west coast. They were so excited over everything I take for granted, even the fireflies!
Feelings towards the Battle of Gettysburg
I am not into war and violence so I ignored that part of the local history for a long time. I did not appreciate the emotional and spiritual sides of the battle until I was older.
I discovered beauty.
Yes, you can imagine blood soaking the ground on the battlefields, or you can keep going to see it washed clean and preserved to be the marvelous place that it is today.
I like to look around and appreciate the present. I feel gratitude for living in a country with many freedoms and beautiful scenery to enjoy.
That's what Gettysburg means to me.
Credibility of This Website
If you are a student looking for credible primary sources for the historical information, I have a page about how to do research. Most of the historical information presented here is common knowledge.
My interest in history and the arts led me to explore embroidery and historical costuming. After graduating from college, I realized how easy it is working at home to turn hobbies into income and actually make money from home. I wanted to share my appreciation for the beauty found in Gettysburg and the things that make it so interesting and unique.
Easy to Build a Website?
Yes, it is easy if you have valuable content to share and wonderful software like SBI! They take care of getting your site listed in the search engines, and you don't have to know any programming codes. If you know how to type and surf the internet, you can handle it!
How Do You Make Money from Home?
This is the most frequently asked question by family and friends who know it has become a major source of income for me.
In addition to sales of my recipe book, I earn a couple of cents every time someone clicks on an ad. If you make a purchase through the larger ads or contextual links, I receive a small commission on the sale. Each one is small, but it all adds up and allows me to keep this website going and expanding.
The Visit Gettysburg website is now linked to and used as part of the curriculum in several schools thoughout the United States. It was also linked to by the Washington Post in November 2009!
I would not be able to make money from home with a travel website without the support of Site Build It! I recommend it because I use it myself and know that it works.
It's all about lifestyle. You should find a way to get paid for doing what you love. You can share your knowledge and passion with the world, too!